&nbsp
Coeur de lion
Coeur de lion is verkrijgbaar in zowel Delft als Leiden.
ALWAYS CURRENT: DESIGNER JEWELLERY FROM COEUR DE LION.
In these days of must-haves and no-gos, it is reassuring that there are things that rise above the ever-changing trends. Jewellery from COEUR DE LION is timeless beyond measure. The creations from Carola Eckrodt combine strict, minimalistic design with unusual colour combinations, making them both elegant and exciting. A contrast that keeps COEUR DE LION jewellery pieces on trend throughout many years.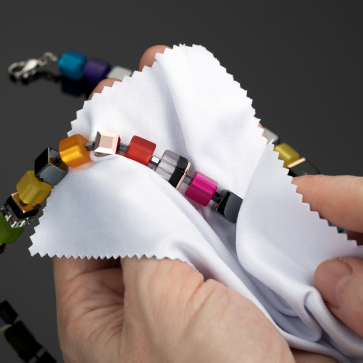 ENDURING BEAUTY, ENDURING STRENGTH.
The use of premium materials and especially precise workmanship make designer jewellery from COEUR DE LION especially enduring. Because enduring beauty requires enduring strength. In order to guarantee this, almost all working steps are carried out in our Stuttgart workshop. From the first draft to the final fastidious check. Because only this enables the creation of exquisite objects from Carola Eckrodt's timeless designs, bringing their wearers enduring pleasure.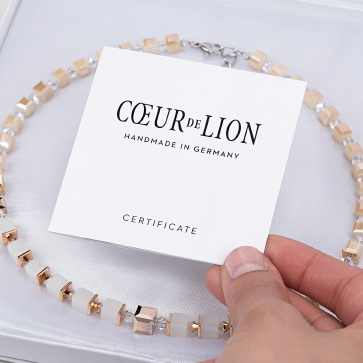 TOP SIGNED AND SEALED QUALITY.
Jewellery from COEUR DE LION can be recognised by the stainless steel quality seal on each necklace and every bracelet – the guarantee for scrupulously checked quality from our workshop.
In addition, each jewellery box contains a certificate of authenticity, which has been cer- tified by the retailer. So we give you signed and sealed quality, guaranteeing that designer jewellery from COEUR DE LION boasts particular quality and longevity.